10 of the best farmers' markets in Australia
Visiting a farmers' market is a great way to buy fresh produce.

The lively events gift the tastebuds the opportunity to experience a feast of local culinary delights.

Even better, you can grab abundant goodies to fill a picnic hamper or cook on the BBQ.

With our friends at Weber, we're showcasing 10 regional farmers' markets that are among some of the country's best.

Bring your haul back for a cook-up.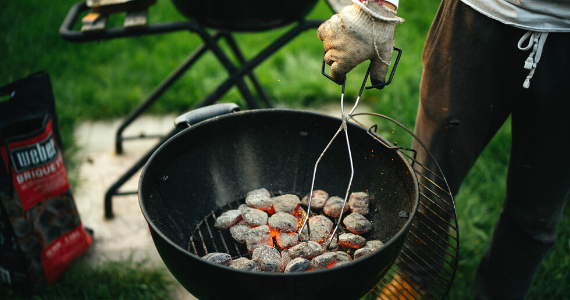 1. Margaret River Farmers' Market, WA
Locals and visitors converge on this buzzing market, found in the heart of one of Australia's premier food regions. It upholds this reputation by ensuring stallholders are restricted to producers from the local area and surrounds. Expect seasonal fruit and veg, breads, meat, seafood, cheeses and delicious treats like chocolate and nougat.

When: Every Saturday; 7.30am-11.30am.

Where: Margaret River Education Campus, Lot 272, Bussell Hwy.

Nearby accommodation: BIG4 Taunton Farm Margaret River and BIG4 Breeze Holiday Parks - Busselton.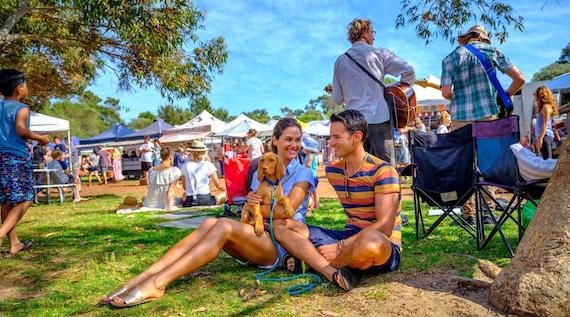 A feast for all: Margaret River Farmers' Markets. Credit: Tourism Western Australia.
2. Noosa Farmers' Market, QLD
This is a classic Australian farmers' market, helped by its gumtree-cloaked location that creates a relaxing and warm atmosphere. Grab a signature cup of cane juice and snap up top-notch regional goodies that include seafood, pastries, condiments, cheese, and so much more.

When: Every Sunday; 6am-12pm.

Where: 155 Weyba Rd, Noosaville.

Nearby accommodation: BIG4 Ingenia Holidays Noosa.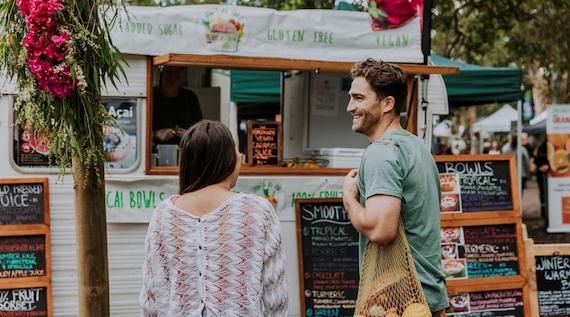 Noosa Farmers Market is a classic. Credit: Tourism and Events Queensland.
3. Barossa Farmers Market, SA
Of course, Australia's premier wine region has a winning farmers' market. The variety of goodies on offer here is absolutely mammoth – from sweet to savoury – and the location at Vintner sheds means this is a goer rain, hail, or shine.

When: Each Saturday; 7.30am-11:30am.

Where: 740 Stockwell Rd, Angaston.

Nearby accommodation: BIG4 Barossa Tourist Park.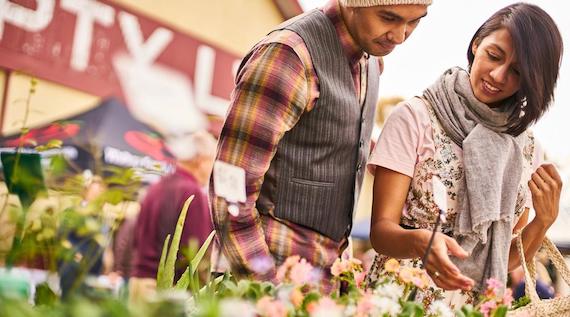 Barossa Farmers Market is a premier find. Credit: South Australian Tourism Commission.
4. Mudgee Farmers' Markets, NSW
Like many on the list, this event is restricted to stallholders that sell only local produce. And in a prized food and wine region like Mudgee, this means you can be assured of high-quality eats. In fact, let your palate run wild in this park setting and you'll soon discover the produce is simply divine.

When: Third Saturday of the month; 8:30am-12:30pm.

Where: Robertson Park, 97A Market St.

Nearby accommodation: BIG4 Mudgee Holiday Park.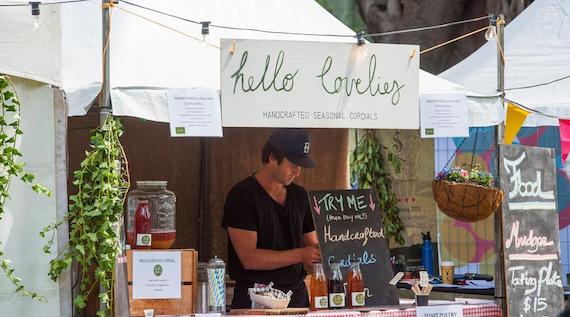 Sweet pick: Mudgee Farmers' Markets. Credit: Amber Hooper.
5. Albury Wodonga Farmers Market, Wodonga, VIC
Operating since 2002, this popular gathering not only emphasises the rich offerings of regional growers but also has a focus on produce that is ethical and sustainable. Again, the assortment of tasty goods on offer means it's wise to pack an extra bag or two.

When: Every Saturday; 8am-12pm.

Where: Gateway Village, Lincoln Causeway Wodonga.

Nearby accommodation: BIG4 Borderland Wodonga Holiday Park and BIG4 Albury Tourist Park.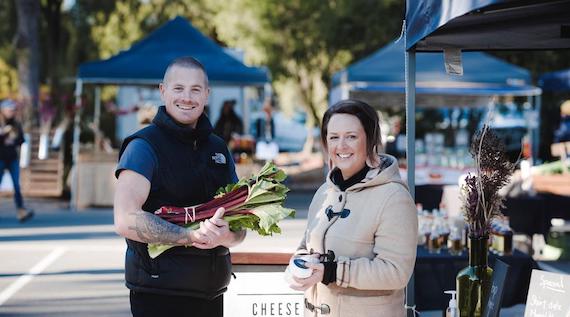 You'll be all smiles at the Albury Wodonga Farmers Market.
6. Farm Gate Market, Hobart, TAS
The beat of the Tasmanian capital thumps a little harder each Sunday morning as crowds converge on this centrally located market. Tasmania receives widespread acclaim for its mouth-watering and diverse produce and it's easy to understand why when you listen to the passionate growers talk about their craft.

When: Each Sunday; 8.30am-1pm.

Where: Bathurst St, Hobart.

Nearby accommodation: BIG4 Hobart Airport Tourist Park.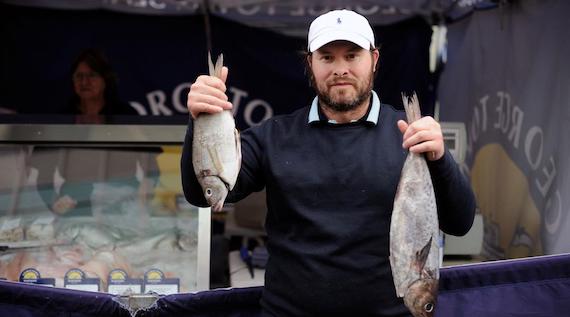 Catch loads of fresh produce at Farm Gate Market. Credit: Chris Crerar.
7. Willunga Farmers' Market, SA
SA's first farmers' market has grown to become one of the best and is a permanent fixture in this welcoming town, spotted on the fringes of the McLaren Vale wine district. The market has a motto of 'Meet the grower and taste the region', so stallholders are predominantly from the Fleurieu Peninsula.

When: Each Saturday; 8am-12pm.

Where: Willunga High School.

Nearby accommodation: BIG4 Port Willunga Tourist Park.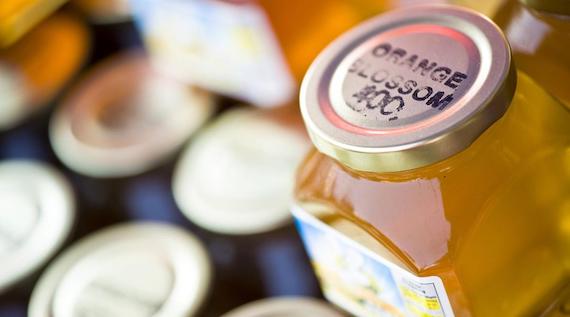 Jamtastic: Willunga Farmers Markets are the state's oldest. Credit: Karen Walker Photography.
8. Talbot Farmers' Market, VIC
The charming historical Goldfields town is the ideal setting for a farmers' market: Soak up the alluring atmosphere of these village-style surrounds. Gold once flowed throughout this region, but these days the treasure is found on the tables of the 80-odd stalls that showcase a wealth of great food.

When: Third Sunday of the month; 9am-1pm.

Where: Scandinavian Crescent, Talbot.

Nearby accommodation: BIG4 Ballarat Windmill Holiday Park, BIG4 NRMA Ballarat Holiday Park, and BIG4 Castlemaine Gardens Holiday Park.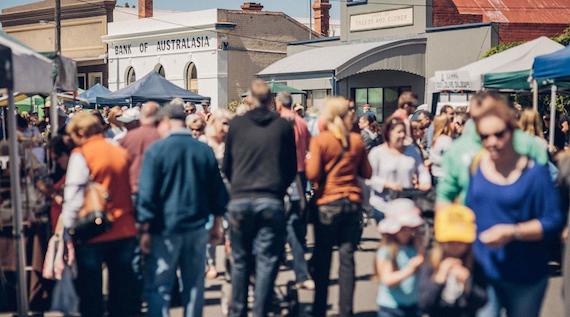 Talbot Farmers' Market is a bustling event in historical surrounds.
9. Albany Farmers' Markets, WA
With an abundance of fresh produce that's come straight from the grower, the weekly market is a favourite. Sticking with a common theme, this offering has a strict local flavour – stallholders must reside in the Great Southern region and grow the produce themselves. The result is a market with both quality and quantity in its produce. The dairy range warrants particular mention.

When: Every Saturday; 8am-12pm.

Where: Collie St, Albany.

Nearby accommodation: BIG4 Emu Beach Holiday Park or BIG4 Middleton Beach Holiday Park.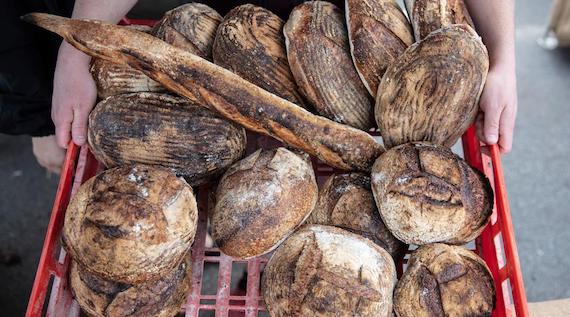 Roll along to the Albany Farmers Market. Credit: Tourism Western Australia.
10. Yamba Farmers and Producers Market, NSW
Dozens of regular stallholders and beautiful, shade-dominated surrounds ensure this midweek market is a big hit. As you'd expect, the range is diverse and includes grass-fed beef, Turkish pastries, homemade sushi, jams and spices, and so much more.

When: Every Wednesday; 7am-11pm.

Where: Whiting Beach car park.

Nearby accommodation: BIG4 Saltwater @ Yamba Holiday Park.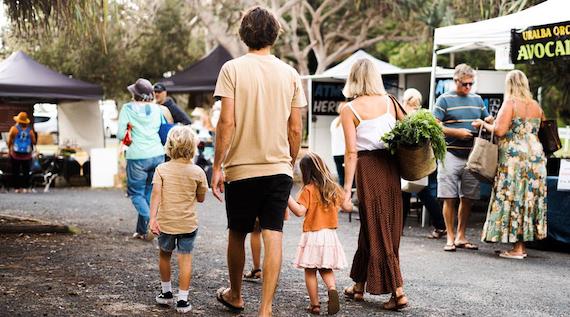 Family affair: Yamba Farmers and Producers Market. Credit: Destination NSW.

Source:
Reproduced with the permission of BIG4 Holiday Parks. This article first appeared on BIG4.com.au and was republished with permission.

Important:
Any information provided by the author detailed above is separate and external to our business and our Licensee. Neither our business nor our Licensee takes any responsibility for any action or any service provided by the author. Any links have been provided with permission for information purposes only and will take you to external websites, which are not connected to our company in any way. Note: Our company does not endorse and is not responsible for the accuracy of the contents/information contained within the linked site(s) accessible from this page.