Three reasons why thinking optimistically is so important to achieving a positive mindset
It doesn't matter what you do or where you're from – optimism is something that can help you in many cases. It's also good for your health to be optimistic because when you've got optimism inside of you, it means that you trust yourself and life in general.
Imagine that tomorrow the world will be the same as today. Now think that tomorrow something new will happen. The difference is that the optimist thinks that tomorrow something good could happen, and the pessimist thinks that the world will be the same or worse than today.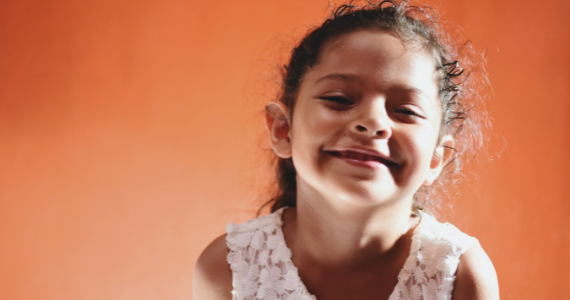 Why are optimists more effective? Because they have a positive mindset
If you are an optimist you can easily handle obstacles because you know that no matter what happens, things always get better eventually.
Let's take a look at some examples of optimistic and pessimistic people:
Pessimistic people tend to see the negative side of everything while optimistic people can see the negative side but they have a positive mindset and keep going anyway.
Exercise 1: Let's think about your life and the people who are around you. Is there an optimistic person in your life? If yes, then how does this person affect you positively?
Optimistic people are not really lucky – they simply believe that they are. What is more, optimistic people attract other optimistic people.
What are the benefits of being optimistic?
Optimism brings many good things to life, for example:
Positive attitude towards life: Optimism changes your attitude to life and this can lead to a lot of good things. For example, when you feel optimistic in yourself, you take every day as an opportunity for something new and good to happen.
Seeing obstacles differently: Again optimistic people see obstacles as necessary steps in order to achieve positive outcomes.
Achieving your goals: Optimists achieve their goals faster because they have a positive mindset.
Healthy relationships: Optimism leads to healthy relationships, interactions, and connections with other people.
Relationship with money: Optimistic people are happy even when they don't have much money – so this brings more benefits because they are not thinking about the things that they lack.
Why is thinking optimistically so important?
It is important to think like an optimist because life can be confusing and difficult sometimes, but by changing your mindset you allow yourself to move forward. Pessimism can prevent you from achieving your goals and dreams.
Thinking optimistically is also important as it can lead to success and happiness.
What are the benefits of thinking like an optimist?
By allowing yourself to be more optimistic you can enjoy life as more than just a task. When you allow yourself to think positively it makes you come up with different ways of dealing with problems and allow creativity. You can also feel more confident about yourself.
You can learn and adopt the habit of thinking optimistically too – you just need to practice and make it a habit.
So in conclusion, thinking optimistically is so important.
It helps you achieve goals and live a happier life as it allows you to make new decisions and also feel more confident about yourself. When you think optimistically, it makes your problems become smaller or even disappear completely.
Remember to practice an optimistic mindset every day. It is not something that will happen overnight but with some hard work from you then you will be on your way to positivity.
Remember think like an optimist!
For more tips on how to think like an optimist or learn to become more optimistic go to Project Optimism – www.projectoptimism.com.au
Source: Flying Solo Novmber 2021
This article by Noirin Mosley and Jenny Boymal is reproduced with the permission of Flying Solo - Australia's micro business community. Find out more and join over 100K others https://www.flyingsolo.com.au/join.


Important: This provides general information and hasn't taken your circumstances into account. It's important to consider your particular circumstances before deciding what's right for you. Any information provided by the author detailed above is separate and external to our business and our Licensee. Neither our business, nor our Licensee take any responsibility for any action or any service provided by the author. Any links have been provided with permission for information purposes only and will take you to external websites, which are not connected to our company in any way. Note: Our company does not endorse and is not responsible for the accuracy of the contents/information contained within the linked site(s) ac www.flyingsolo.com.au